Cabinet Painting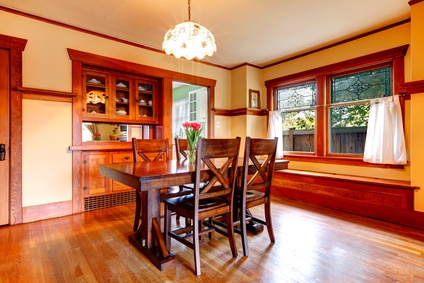 Your cabinets have a strong effect on the appearance of the room that they're in, so it's important that they always look great. Cabinets can transform the appearance of any kitchen or bathroom, and painting your cabinets can significantly improve the look and feel of any room in your home. At All About Paint LLC, our professional Springfield painting contractors can provide you with high quality cabinet painting services that you can always rely on.
Our painters will be able to work with you to choose the perfect colors, stains, and finishes for your cabinets, and we'll make sure that you're totally satisfied with all of the work and the products we provide. We know how important your home is to you and your family, so we'll work hard to keep it comfortable and attractive.
Give us a call today to schedule your appointment, and we'll be looking forward to working with you.
Cabinet Painting & Finishing Services
Painting and Staining for New Cabinets
Quality Painted Finish for Hardwood Cabinets
Removal and Reinstallation of Hardware
Solid Colors or Light Finishes for Existing Wood Cabinets
Repainting Cabinets
Application of Distressed Look, Old World, Crackle, and Other Glazes
Sprayed and Hand Brushed Options
Stripping Old Finish and Restaining
Staining and Refinishing Woodwork Cabinetry
Kitchen Cabinet Refinishing
Painting, Staining, and Refinishing for Entertainment Centers
Stripping & Refinishing or Glazing
Custom Antique Stains and Distress Finishes
Unique Cabinet Paint Colors
Our Springfield painting contractors can help you find the perfect colors for your cabinets, and we have a wide variety of different colors available. Painting your cabinets can make a huge difference in the look and feel of any space. Whether you're looking for bright colors that will stand out or subtler colors to enhance the atmosphere, our professionals will be able to help you find the perfect colors to compliment your counters, backsplash, floor, and appliances.
Our Quality Guarantee
Our professionals will make sure that your newly painted cabinets are attractive and beautifully painted and finished. We guarantee that the final results of the project will be durable and beautiful, and that they'll transform your kitchen, den, or bathroom into an even more attractive space while adding permanent value to your home.
If you're looking for cabinet painting services in Springfield, call All About Paint at 417-880-7834, or fill out our online request form.