What to expect from All About Paint Interior Painting Bid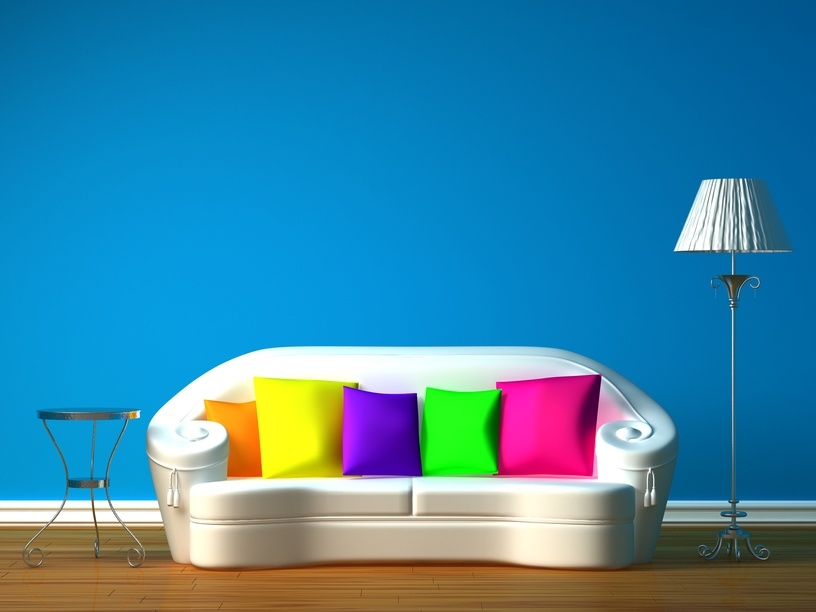 When you call All About Paint for your interior painting project you will be talking with the owner of the company, Don Goddard, to set up your bid. During that call, he will ask you standard information such as your name and address, the scope of work you are needing done and the time frame of when you need the project done by. He will then try to set up a time to come and look at the project with you at a time that is convenient to you. If an agreement is made on a time and date, then Don will usually give you a phone call one hour before he is set to be there. Please be sure to allow at least one full hour for the bidding process. That will give us ample time to make sure we understand your needs correctly and be able to bid your job right the first time.
When Don shows up at your location to do the bid, you'll realize he's not a pushy "salesman". There's no need to put up any dogs, as he will usually will spend a few minutes getting to know him/her (he loves dogs!) He won't be in a hurry either. He's there to make sure that he knows exactly what you want so that we can give you a comprehensive bid on your painting project.
First off, Don will want to know exactly what room/s the paint project is covering. He will want to know if All About Paint will be painting the walls, trim, ceiling, etc. Whether you want flat, eggshell, semi-gloss or gloss paint sheen. He will discuss with you whether you want us to remove wallpaper if needed, pull nails and patch holes, cover stains that might be present and whether or not there will be furniture in the house at the time of the painting. He will discuss the costs involved with any of the prep work that needs to take place as well. Then, we will move on to color choice.
If you already have a color plan in mind, that's great! He will take any color swatches you have and make sure they are marked for the correct areas. If you don't have any colors in mind, he can help you by showing you what to look for when picking colors. He will then give you suggestions of different colors that would look good to get you started. If you still can't nail down something you like, he can have an Interior Decorator contact you for a one-time Color Consultation. When using our suggested Interior Decorator there will be a small charge up front, but that cost will be refunded back to you if you decide to have All About Paint do the work on your painting project. Of course, you can use your own Interior Decorator if you choose.
After discussing all of the above, Don will ask how you want your bid delivered. Most of the time he can give you an on-the-spot bid. If there is extensive work to be done, he will usually request time to work the bid up correctly and offer to either bring the bid back by to your location, mail the bid to you, or email the bid to your email address. Once you decide how you want your bid delivered, Don can go ahead and start working up your bid and can usually have it back to you within 24-48 hours.
If you ever have any questions about your bid from All About Paint, please don't hesitate to give us a call/text at 417-880-7834 or email us at 417paint@gmail.com.